Let Our Team Help You Get There
Successfully running your business is your top priority and managing your resources as best as you can is part of that equation. For many brands and agencies, brand loyalty and social brand advocacy are at the top of their list of priorities, but it may not be a skill your team has in house. It takes time, there is a method and we're here to ignite your social and digital marketing movements.
If you're a brand or agency of any size, Smync Managed Services can provide flexible solutions that delivers strategic guidance, technical expertise, precise delivery and in-depth measurement while providing value to your business. Smync is currently trusted by brands from the Fortune 500 to the Inc. 5000 to some who are hoping to be there someday.
Some of the services we provide include : Social Brand Advocate Identification and Engagement, Social Word-of-Mouth Campaign Creation and Management, Social Survey with Consumer Insights, Social Brand Advocate Community Management, Digital Creative and Content Services, New Product Launch Development and Management, Customized Analytics and Reporting.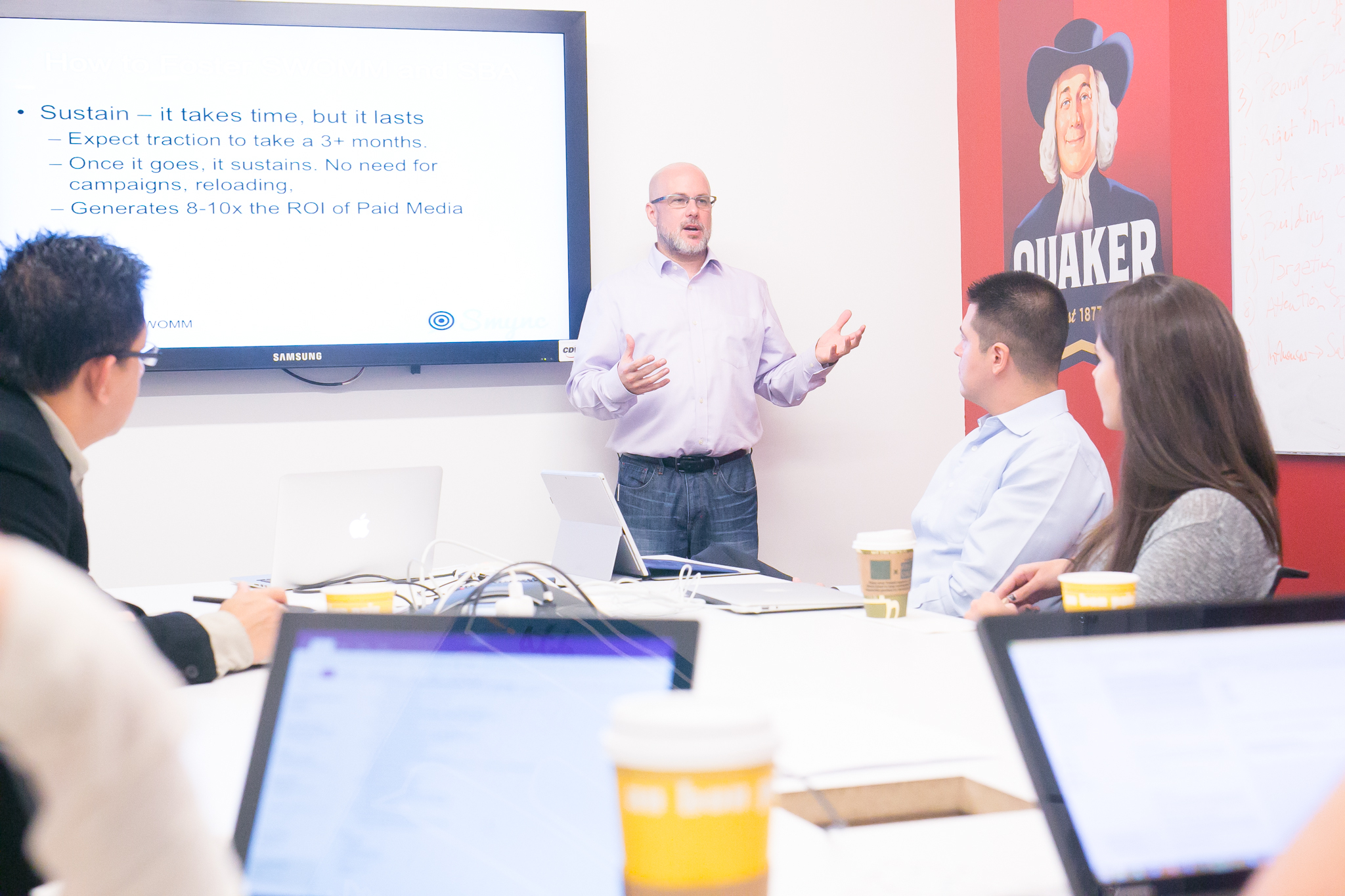 Smync Preferred Partner Program
Smync works with some of the world's best agencies of all sizes. When clients are looking for an agency to incorporate brand advocacy along with other marketing needs, we're happy to send them to our trusted partners. Our platform was built to be agency-friendly and we know our platform removes all the pain points of building social brand advocacy that helps agencies become rock stars for their clients being able to focus on strategic, creative and tactical management of advocate programs. If you would like be considered for the Preferred Partner Program, please use the button above to contact us. Let us help make you look even better than you do now to your clients.